Blueline is committed to providing a professional, confidential and ethical investigation service.
We do this by:
· Conducting investigations in line with law enforcement standards and legislation
· Providing high quality case reports which withstand scrutiny in a tribunal, civil or criminal court
You can be reassured that the techniques we employ are lawful and will not present any risk to your reputation.
All of our expert investigators are vastly experienced with backgrounds in law enforcement and the military. Some have attained the highest available vetting status. Working in the UK and extensively abroad has provided unique experience to effectively investigate a wide range of concerns cost effectively.
Where necessary we can provide an HR expert who will help you navigate through the process, ensuring you are legally compliant in all aspects of employment law.
We have expertise in traditional and leading edge techniques which can assist investigations in areas such as:
• Employee investigations – Misconduct and criminal conduct
• Whistleblower allegations
• False Insurance claim allegations
• Tracing of individuals
• Surveillance investigations
We cater for private individuals, SME's and large corporate companies. Contact us for a free consultation.
We also offer:
Polygraph Service
Polygraph testing is now being used by UK Police forces and the Probation Service, Blueline is proud to offer the same high quality testing throughout the UK. Our Polygraph examiner was selected for and is a graduate of the first UK Police/Probation Polygraph Course (accredited by the American Polygraph Association) held at The College of Policing, Bramshill. Read more »
The equipment utilised is the Lafayette Instrument Company's latest model the LX5000 computerized polygraph system, the Lafayette Instrument Company is the world's leading manufacturer of Polygraph instrumentation and equipment, distributing credibility assessment instruments to private examiners & governments around the world.
Polygraph examinations -The Psychophysiological Detection of Deception (PDD)
The purpose of a polygraph examination is to determine whether the examinee is being truthful or deceptive regarding an issue under investigation, in cases such as • Theft • Fraud • Assault • Criminal damage • Other crime e.g. drugs offences.
It can also be used in pre-employment screening/vetting and on-going employment testing, as used by many US police forces and the US government.
All examinations are subject to quality control, which is provided by Behavioural Measures UK, whose experts have over 28 years of US Federal Government Polygraph experience.
All examination techniques used by Adept-PDD are research validated and are conducted in accordance with American Polygraph Association (APA) and American Society for Testing and Materials (ASTM) standards.
The examination techniques used include:
Single Issue Testing (e.g. crime)
Multi-facet Testing (e.g. complex crime)
Multi-Issue Testing (e.g. pre-employment & employment screening)
Contact us for a free consultation »
---
Analytical Case Support
---
Drug and Alcohol Testing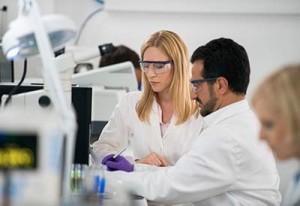 We work with employers, recruitment agencies and HR Consultants to screen for drugs and alcohol both mid and pre- employment. Using a combination of Hair, Blood, and Oral Fluid (Saliva) Tests, we can quickly establish levels of use over a period of 6-12 months – and make a clear distinction between casual use and chronic dependency. Read more »
Sometimes it is about establishing a link between performance and substance abuse. At other times, it is a context for a complaint by a co-worker. In some cases, it is nothing more than a simple test of integrity – your best way of knowing if an employee or candidate is prone to telling the truth. Whatever the circumstances, it is our job to give you concrete evidence, so you will have a sound basis for any decision that has to be taken.
We work with a network of Phlebotomists – trained sample collectors – who can take a hair, saliva, or blood sample anywhere in the UK. They can do the job at your premises, or if needs be, even in prison. They will always treat your client with the utmost respect.
By working with our Phlebotomists, you can be sure that samples are taken, transported and tested according to strict protocols. They will document the full chain of custody so there is zero risk of tampering. So when the case comes to court, compliance simply will not be an issue.
Accredited to UKAS ISO 17025 and can provide a 3 day turn around on hair testing.
Contact us for a free consultation »